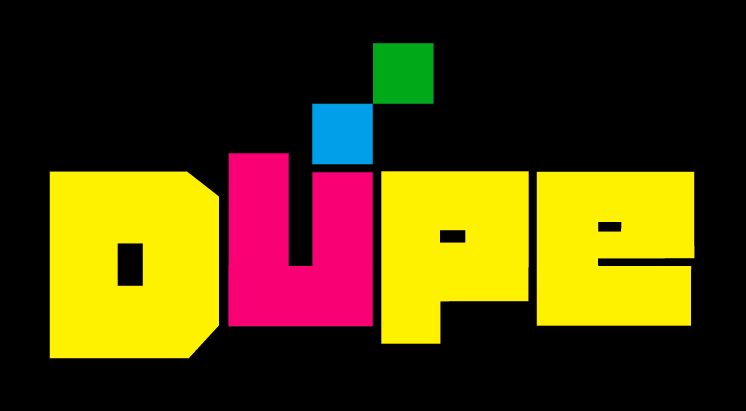 Dupe (short for "duplicate") is a local multiplayer game for 2-4 players on a single touchscreen device. Each player chooses a colour at the start, and the colours are randomly distributed across a randomly-selected play area. During the game, players have to watch their own colour, and replicate short patterns. Because the colours are randomly distributed across the board and all players share the play area, they must not only watch their own colour squares, but also deal with the hands of other players which may be in their way. The player who correctly replicates the most patterns in a 60-second game wins.
The random distribution of colours means that Dupe stays interesting, as boards are different each time. There are boards designed for 2, 3, and 4 player modes, and a board layout is randomly selected at the beginning of each game.
Because of its use of vector graphics and responsive design, Dupe will scale to perfectly fit any size of device or tablet. Dupe aims to make the device what board games used to be – a social experience for all ages, involving game play and physical space.